Welcome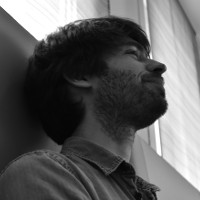 I am currently Associate Professor (Maître de Conférence) at Université de Rennes, France, in the EPICURE research team. I am primarily interested in the formal verification of safety and security properties, from low-level binary code to high-level specification.
Before that, I was a postdoc researcher at TU Wien, Austria, in the Security & Privacy research unit, where I worked on the formal verification of Web browser specification. This projet was founded by the ERC grant Foundations and Tools for Client-Side Web Security.
I did my PhD thesis entitled Decision Procedures for Vulnerability Analysis at CEA LIST, in the Software Safety & Security Lab, under the direction of Marie-Laure Potet and the supervision of Sébastien Bardin. This work was part of the BINSEC project.
---
Contact
firstname.lastname@irisa.fr
Publication
International Conferences
Invited Talks
WebSpec: Towards Machine-Checked Analysis of Browser Security Mechanisms, National Research Days of GT Formal Methods for Security, 2022
Decision Procedures for Vulnerability Analysis, Best Thesis Award GDR GPL 2020, National Research Days of GDR GPL, 2021
Satisfiability Modulo Theories: From Safety to Security, National Research Days of GT Formal Methods for Security, 2019
SMT for Binary-Level Security Analysis, Next Challenges in Constraint Solving, Dagstuhl Seminar, 2019
French Workshops
En finir avec les faux positifs grâce à l'exécution symbolique robuste, with Sébastien Bardin, Richard Bonichon and Marie-Laure Potet, JFLA 2019, Les Rousses, France.
Génération de modèles pour les formules quantifiées : une approche basée sur la teinte, with Sébastien Bardin, Richard Bonichon and Marie-Laure Potet, AFADL 2018, Grenoble, France.
Simplification efficace pour la théorie des tableaux, with Robin David and Sébastien Bardin, JFLA 2018, Banyuls-sur-Mer, France.
Mergeable persistent data structures, with Thomas Gazagnaire et Anil Madhavapeddy, JFLA 2015, Le Val d'Ajol, France
Teaching
2018 - 2019, at Paris Saclay University
Advanced Functional Programming, Licence 3, 24h
Computer Security, Licence 3, 24h
Graph and Logic, Licence 2, 24h
Initiation to Functional Programming, Licence 2, 18h
2017 - 2018, at Paris Diderot University
Database, Licence 2, 36h
Initiation to Java and Python, Licence 1, 24h
2016 - 2017, at Paris Diderot University
Programming Project, Licence 2, 12h
Concepts in Computer Science, Licence 1, 24h
Initiation to Java and Python, Licence 1, 24h